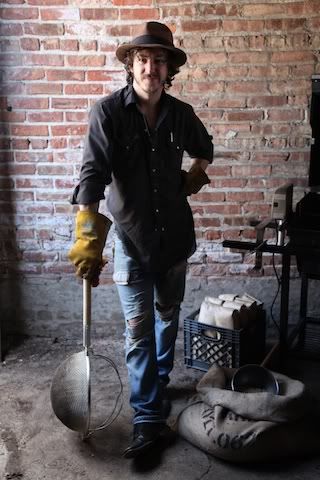 Currently, Grinderman Coffee is Roasting Maya Vinic from Chiapas Mexico
This is a Medium roasted fairtrade, organic, shade grown coffee from the Maya Vinic grower cooperative in Chiapas. This coffee has a bright finish with an earthy, mildly floral flavor.
The Cooperative "Producers' Union Maya Vinic" is comprised of some 700
coffee farming families located in 36 highland communities in the
municipalities of Chenalhó, Pantelhó and Chalchihuitán, in Chiapas,
Mexico. Inspired by the traditions of their ancestors, Maya Vinic is
organized and operates in keeping with a respect of local culture,
language, reverence for the Mother Earth and traditional forms of
self-government.
Coffee production is nothing new to the farmers of this region.
Recruited since the arrival of the plantations in the early 1900s as
poorly paid hired hands during the harvest, they learned about
production and processing, and the wealth that coffee had made for a
fortunate few. Soon, seeds began trickling back to the Highland
communities of Chiapas.
The Chicago Coffee Confederation recently won TimeOut Chicago's Critic's Choice Award for BEST MICROBREW
so get on board and try some FAIR TRADE : FLAME ROASTED : BICYCLE DELIVERED : FINE COFFEES
email GrindremanCoffee@gmail.com to get on the delivery list and receive details of delivery
Grind On